Driving a More Sustainable Future
Driving a More Sustainable Future
The Apollo Sustainability Ecosystem
The Apollo Sustainability Ecosystem
At Apollo, we work every day to lead responsibly and leverage our full platform to create positive impact. Since formalizing our ESG engagement and reporting program in 2009 we have engaged with hundreds of portfolio companies through reporting, site visits, and conferences to help drive sustainability, climate action, employee engagement, and responsible citizenship across these organizations. 
Today, our commitment to sustainability remains a defining attribute of our firm and is embedded in our culture. We strive to be an industry leader in ESG data collection, transparency and engagement with portfolio companies, borrowers, counterparties and fellow industry participants.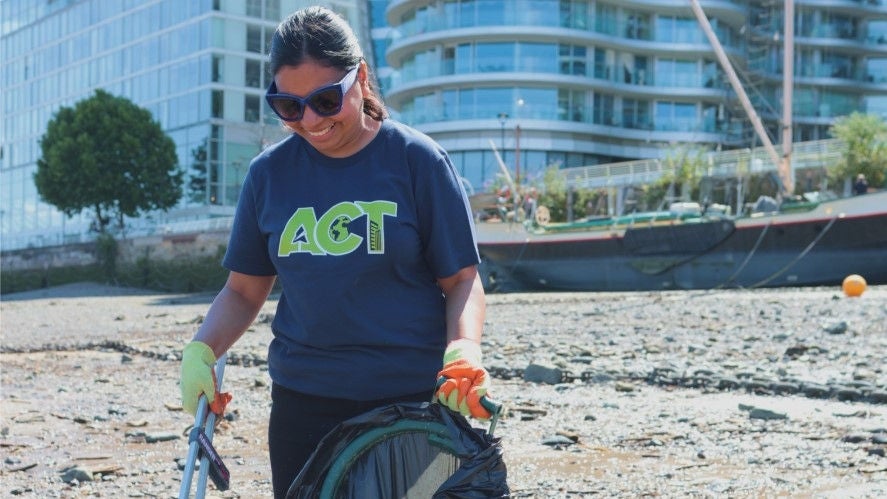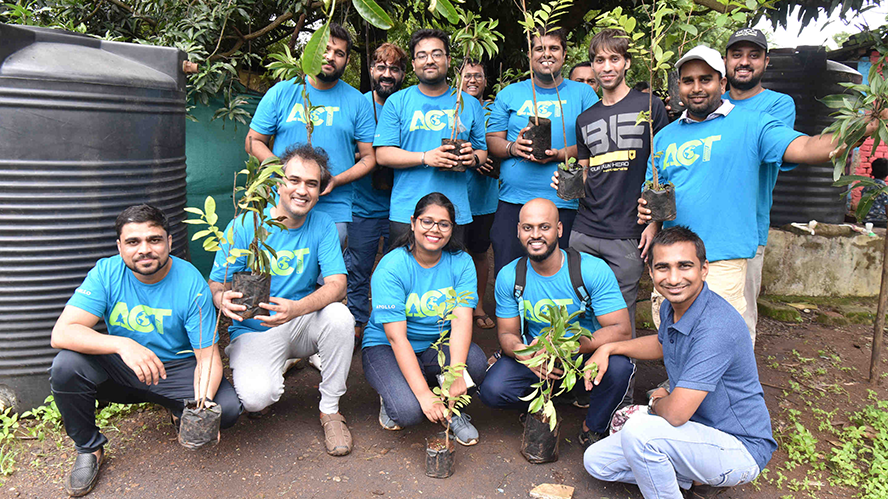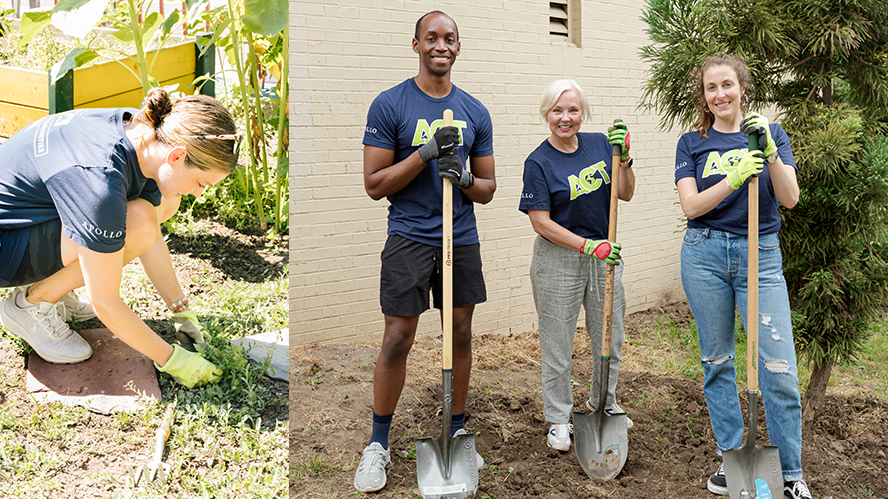 Our Approach to Sustainability
Our Approach to Sustainability
Apollo has developed a strong bench of Sustainability talent, including our Chief Sustainability Officer, Dave Stangis, as well as dedicated heads of ESG for our private equity and credit businesses. The depth of talent and leadership reinforces Apollo's commitment to sustainability as we look to drive operational rigor and positive impact around the globe.
That is why we are elevating our approach to sustainability further, leveraging it as a growth strategy for Apollo and our clients. By using sustainability as a driver of opportunity, we believe it can help the businesses in which Apollo-managed funds invest become better companies through engagement initiatives and empowering every employee to make a difference.
Sustainability and Corporate Responsibility Committee of the AGM Board
Sustainable Investing Platform
Sustainability Leadership
Patience Ball 
Impact Chair
Lauren Coape-Arnold
Global Head of Citizenship and Executive Director of the Apollo Opportunity Foundation
Recent Sustainability Achievements
Recent Sustainability Achievements
Sustainable Investing Platform
Sustainable Investing Platform
In 2022, Apollo launched a comprehensive Sustainable Investing Platform focused on financing and investing in the energy transition and decarbonization of industry.
Capital Deployed Toward Energy Transition and Decarbonization — Past Five Years
$23.3B
Deployed Across our Platform
$4.5T
Needed Annually to Achieve Net Zero Globally by 2050
Apollo Impact Mission
Apollo Impact Mission
The Apollo Impact Mission strategy pursues private equity opportunities that seek to generate positive, measurable social and/or environmental impact at scale while delivering attractive risk-adjusted returns. We adhere to a rigorous impact investment strategy that targets investments centered around two critical objectives – helping people and healing the planet.
Apollo is driving an evolution in the impact investing landscape by applying the strategy to the mid-market, investing in later-stage, mature companies. We employ the "classic Apollo" value-oriented lens and harness the full power of the firm as we seek to drive both financial success and impact at AIM portfolio companies.
Driving Sustainability Across Our Ecosystems
Driving Sustainability Across Our Ecosystems
We are committed to responsible leadership and believe that driving sustainability best practices across our investment ecosystems helps to yield better business outcomes for all our stakeholders.
Sustainability Insights
Sustainability Insights
Read timely insights from across Apollo's Sustainability ecosystem.