Impact Investing Platform
Impact Investing Platform
Our Approach
Our Approach
The Apollo Impact Mission strategy platform ("AIM") pursues private equity opportunities that seek to generate positive, measurable social and/or environmental impact at scale while delivering attractive risk-adjusted returns. We adhere to a rigorous impact investment strategy that targets investments centered around two critical objectives – helping people and healing the planet.
Apollo is driving an evolution in the impact investing landscape by applying the strategy to the mid-market, investing in later-stage, mature companies. We employ the "classic Apollo" value-oriented lens and harness the full power of the firm as we seek to drive both financial success and impact at AIM portfolio companies.
"Apollo has the power, ingenuity and imagination to invest in businesses that have the potential to make a positive impact on our society."
Lisa Hall, Impact Chairperson
Impact Investment Themes
Impact Investment Themes
AIM developed its five investment themes to help address social and environmental impacts in alignment with the United Nations Sustainable Development Goals ("UN SDGs"). Across these themes, the strategy invests in companies focused on the below objectives through which we believe meaningful impact at scale can be achieved.
Apollo Impact Philosophy
Apollo Impact Philosophy
We believe that private enterprise can and should be a powerful force for driving social and environmental change.
Collinearity

The strategy seeks to invest in mature companies that exhibit collinearity, meaning the impact they have is intrinsic to their business model, thus making profit and purpose mutually reinforcing and intertwined. For these businesses impact is not a concession, rather it's a driver of financial performance.
Additionality & Intentionality

Investments must also demonstrate additionality and be made with intentionality. Additionality refers to whether targeted positive impacts would have occurred "but for" the investee company's existence (i.e., company additionality) or the strategy's investment (i.e., investor additionality). Intentionality is the impact-oriented mindset of the investor, who is committed to driving social and environmental benefits.

Differentiating Impact Investing and ESG
Impact investing and ESG are separate but related concepts, with different meanings and applications.
ESG refers to the Environmental, Social and Governance factors used to evaluate a company's practices and influence on the world around it. Successful ESG integration entails analyzing a company's operations and identifying best practices across these areas to enhance financial value and increase the sustainability and responsibility of operations. Impact investing is an investment strategy that targets companies generating positive and measurable social or environmental impact through their products and services. Investments are made with the explicit intention to drive that impact along with a financial return. Impact investing is a specific strategy that cannot necessarily be extended to all industries.
"There is an inherent growth opportunity associated with investments that present solutions to address societal problems."
Joanna Reiss
Co-Head of Impact
Case Studies
Case Studies
Heritage Grocers Group ("Heritage") is a leading specialty grocery retailer with 113 total stores under the Tony's Fresh Market, Cardenas Markets, and El Rancho Supermercado banners. The grocers, founded in 1979, 1981 and 1988, respectively, offer a differentiated value proposition to customers. Their full shops of high-quality food at affordable price points while providing Hispanic and ethnic offerings that honor diverse cultural traditions and are often unavailable locally.
As a leading Hispanic-focused grocery retailer, Heritage provides a wide range of fresh, affordable and culturally relevant foods to disproportionately low-to-middle-income customers. By operating in underserved communities, Heritage increases its customers' access to nutritious foods, thereby contributing to their improved health and wellbeing.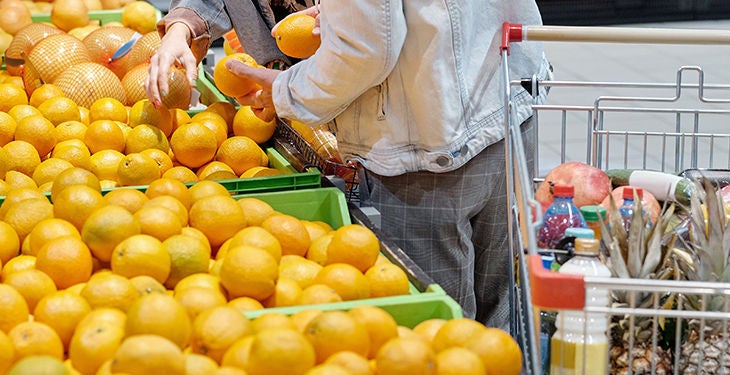 Founded in 1967 and headquartered in Milan, Italy, Reno De Medici ("RDM") is one of the largest producers and distributors of recycled cartonboard in Europe, with core markets in Italy, France and Spain. The company's products are used in packaging for food, pharmaceuticals, cleaning supplies and other items. RDM employs more than 2,150 people across nine cartonboard mills, four specialized sheeting centers, and 10 sales offices across Europe, North America and Asia. RDM was acquired through a take-private of a strong business at an attractive entry price, an opportunity created by a technical overhang on the stock caused by concentrated ownership. We saw the opportunity to use the business as a platform build-up to further consolidate the industry alongside driving organic growth.
By recycling used paper products into cartonboard for fiber-based packaging, which is in turn recycled at an 85% rate, RDM contributes to the circular economy by decreasing waste, emissions and raw material use. RDM substitutes less sustainable plastic and virgin fiber packaging, thereby increasing the environmental efficiency of its operations.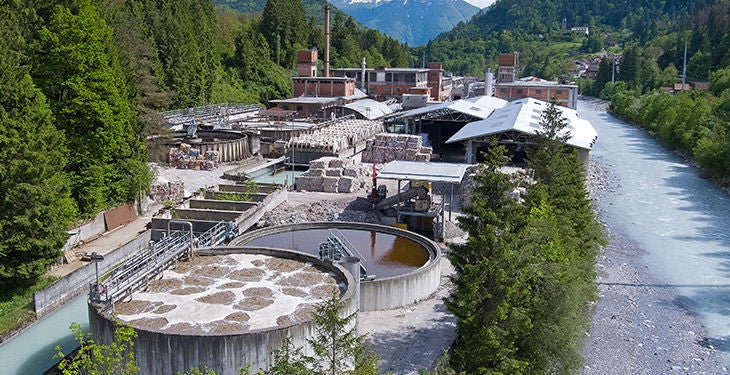 Global IID Holdco, LLC ("Smart Start") is a leading provider of alcohol monitoring programs utilizing ignition interlock devices or "IIDs" (car breathalyzers that prevent a vehicle from starting if the driver has been drinking) for DUI offenders. The company is the leading player in the US, Canadian and Australian IID markets, and is a top-three provider in Europe. The company operates or contracts with ~2,700 service center locations in 47 US states and 18 countries. Smart Start's IIDs have prevented more than 13 million engine starts where alcohol was present on the driver's breath and recorded more than 1 billion alcohol-free starts.

Smart Start's alcohol monitoring programs reduce drunk driving incidents, which in turn decreases the number of car crashes and prevents the resulting cases of physical injury, death or financial harm. The company's IIDs allow drivers to maintain driving privileges, thereby minimizing the economic and scoial impact of license suspension. External research shows that IIDs are more effective at preventing repeat offenses than license suspension. Smart Start helps drive IID adoption and higher compliance rates through advocacy work and government relations activities.
Explore Our Other Equity Strategies
Explore Our Other Equity Strategies