Equity | Apollo Updates
November 15, 2023
Business Leaders Share Insights at Apollo's Inaugural Private Equity CEO Conference
Business Leaders Share Insights at Apollo's Inaugural Private Equity CEO Conference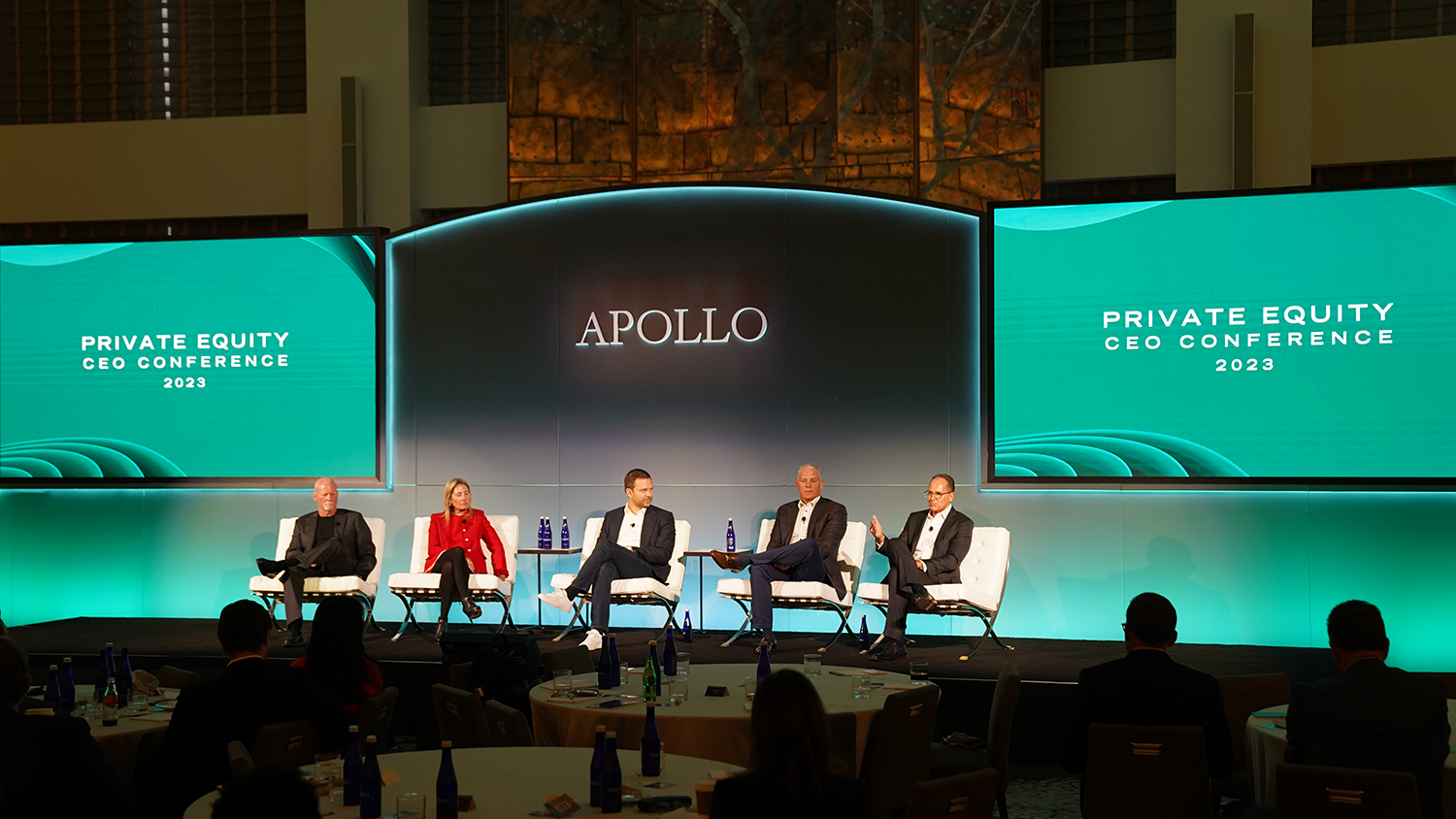 Last month, Apollo hosted its inaugural Private Equity CEO Conference in New York. The event brought together more than 90 leaders, including CEOs of Apollo's funds' portfolio companies representing over $220 billion in combined annual revenue, as well as board members and Apollo partners from across North America and Europe. Attendees shared insights on trends shaping the business landscape – from digital innovation to regulatory shifts – and best practices for helping to create value in an uncertain market environment. 
Bringing together so many bright minds and innovative leaders from across the portfolio created a truly electric atmosphere and showcased the remarkable breadth and depth of the Apollo private equity network. I think we all left even more energized from the experience, eager to cultivate new connections and apply new learnings to our businesses
David Sambur, Co-Head of Private Equity, Apollo Global Management
Below are four key insights from discussions at the event:  
1) On AI and Digital Innovation, Start Small, Build Momentum, Then Scale
CEOs and AI industry experts spoke about the evolving power of technology and importance of value that digital innovation can create for a business. Decisions around data infrastructure used to be relegated to a company's Tech or Digital functions, but given the rapid evolution of AI and its implications for strategy, they are now CEO-level decisions. Building momentum around a few proof points, then scaling to adjacent functions, can help CEOs earn buy-in from their board for digital, data and AI investments.
During COVID, businesses had to make dramatic step changes, in many cases rolling out omni-channel commerce practically overnight. Today, CEOs should be thoughtful about how they create the organizational headroom for digital priorities. For example, trialing Generative AI technologies with a three-person team consisting of a prompt engineer, a software engineer, and a representative from the business function can be an effective and low-risk way to build conviction around use cases before scaling to other areas.
While the 'buy versus build' discussion for digital innovation remains relevant, there are many inventive models, such as incubators, that will fund R&D and implement use cases that have the highest ROI. Steven Price, Co-Founder and CEO of 25madison, a venture platform and incubator, described the significant impact that making progress against the digital roadmap can have on a company's valuation at exit.
2) Amid Economic Uncertainty, De-risk to Set Up Your Business for Growth
Apollo Chief Economist Torsten Slok discussed the competing forces today that are painting a challenged future for our economy. He emphasized the importance of de-risking businesses in anticipation of an extended period of uncertainty driven by a higher-for-longer interest rate environment, continued geopolitical tensions, consumer savings declines and other macroeconomic factors. Companies should avoid over-relying on leverage and seek to shore up capital to best prepare for challenges that may lie ahead.
Matt Nord, Apollo's Co-Head of Private Equity, shared guidance based upon what he is seeing across the private equity business. He explained that businesses should recognize that uncertain environments can also produce attractive opportunities for growth. 
"Preparing for prolonged volatility is a defensive exercise for many companies, but we believe there are times when going on offense amidst uncertainty is equally prudent. Apollo has historically thrived during periods of market disruption, and we see potential for even greater alignment with our funds' portfolio companies in working together to find opportunities to zig while others zag."
Matt Nord, Co-Head of Private Equity, Apollo Global Management
3) Prepare for Heightened Scrutiny of Private Companies
Jay Clayton, the former Chair of the U.S. Securities and Exchange Commission and independent Chair of Apollo, spoke about the shifting regulatory environment within the U.S. and potential for increased scrutiny of private companies. Private equity backed companies should continue to proactively shape their strategic narrative and stay ahead of emerging policies on topics such as disclosure, antitrust and ESG.
Further, corporate governance is also an area of opportunity. Private companies have the same fiduciary obligations as public companies but are afforded wide flexibility in their corporate governance practices relative to their publicly traded peers. This gives them the advantage of being able to craft a board of directors with the most relevant expertise to empower management, better enabling them to deliver against their value creation plans.
4) There is More to Unlocking an Organization's Full Potential Than Great Strategy
Dr. Michael Gervais, a high-performance psychologist who has trained many of the world's greatest athletes including Team USA and the Seattle Seahawks, shared insights from his research on how business leaders can be most effective in high-stakes environments. He explained how integrating psychology and mindfulness into an organization's practices and culture can help business leaders harness the full potential of their talent.
Dr. Gervais also shared psychological frameworks and mental skills that leaders can train for themselves and practices which they can implement with their employees to maintain focus through high pressure periods. For example, he discussed how to access high levels of mental acuity in high stress moments and how to build greater capacity through a variety of daily practices. While sports psychology has embraced such models for more than a decade, business leaders are in the early innings of realizing their benefits.
The conference represented a key milestone for Apollo's Private Equity group, highlighting the power of the Apollo platform and creating a community around building stronger businesses. Apollo Private Equity is excited to build upon the relationships and culture of best practice sharing in future forums.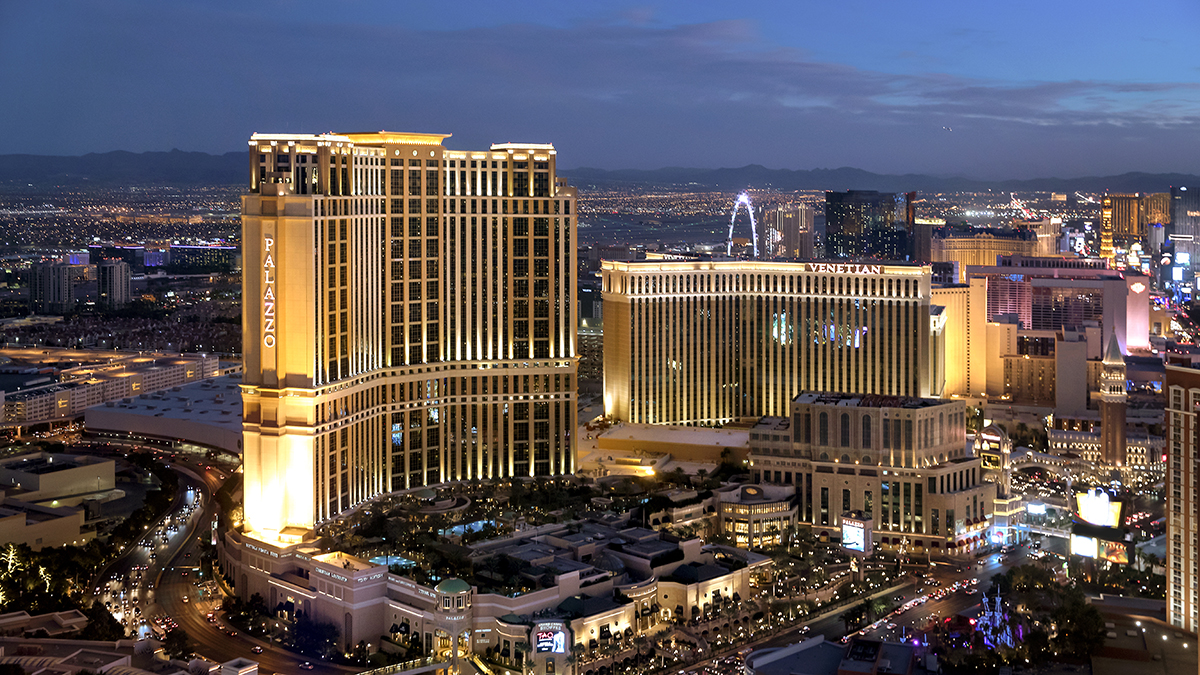 Since acquiring The Venetian Resort Las Vegas in February 2022, Apollo Private Equity has been supporting management in executing a comprehensive plan to invest in enhancing the property and its offerings, incentivize and engage team members and catalyze growth across the business.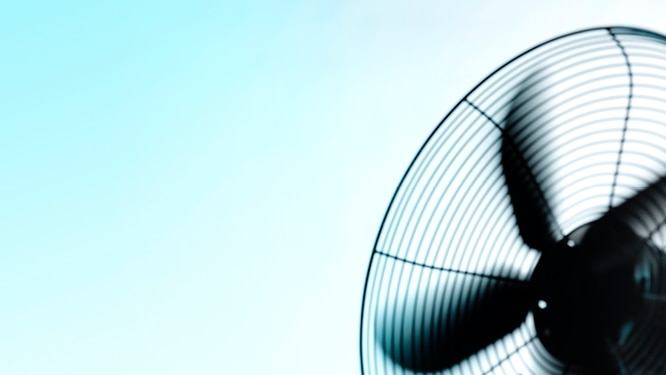 The slowdown continues, but it's not happening as quickly as the Fed would like. Learn more in the Weekly Brief.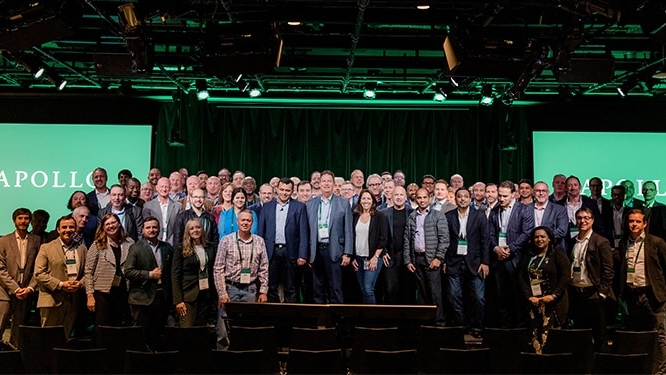 Apollo recently hosted its inaugural Technology & Digital Conference for leaders from over 35 of Apollo funds' portfolio companies.