Expanding Opportunity
February 28, 2022
AltFinance: Expanding Opportunity in the Alternative Investment Industry
AltFinance: Expanding Opportunity in the Alternative Investment Industry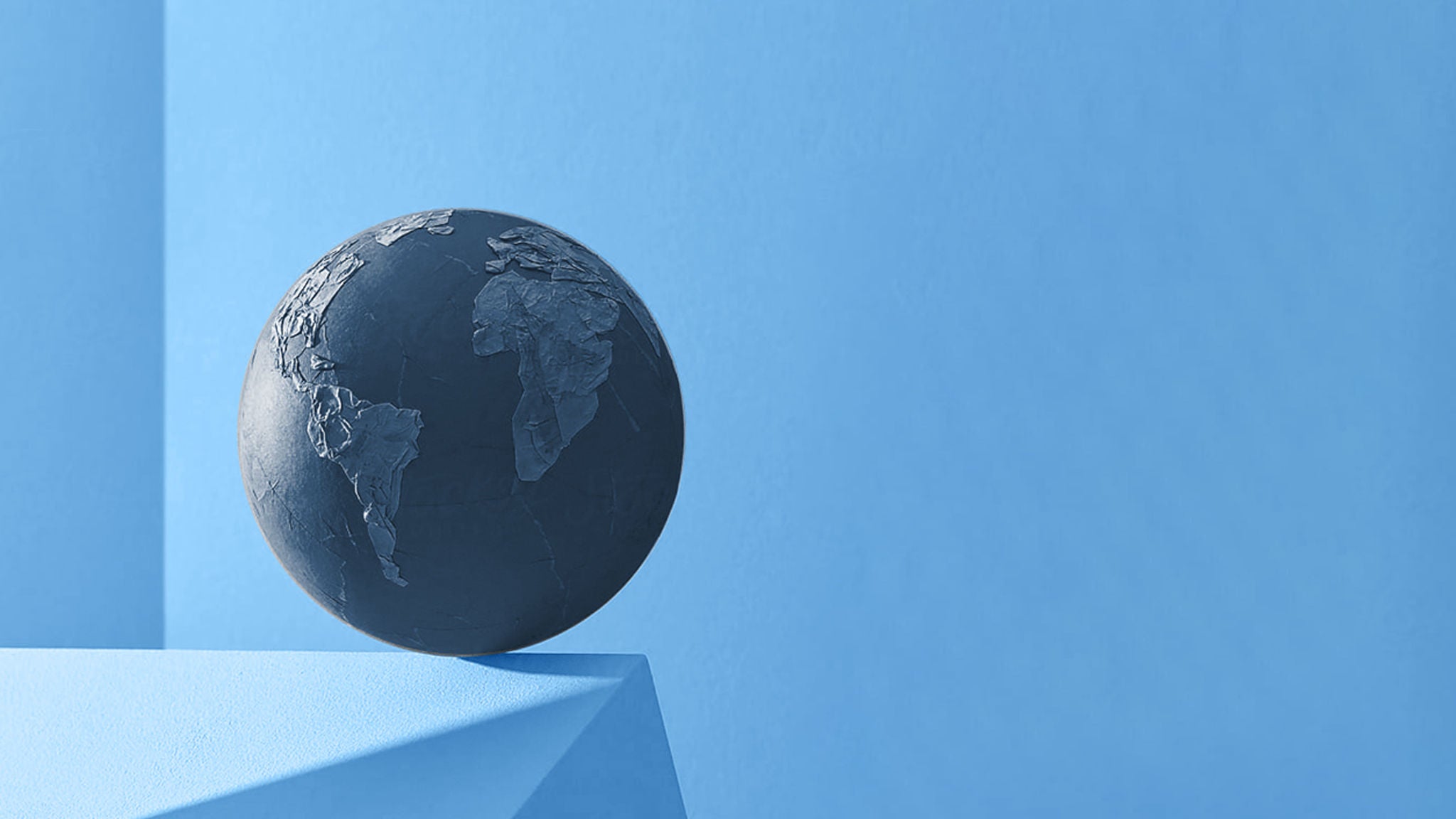 AltFinance was founded by Apollo, Ares and Oaktree to build pathways for more students and alumni of HBCUs to explore and pursue careers in alternative investing
An interview with Marcus Shaw, CEO of AltFinance 
As part of Apollo's celebration of Black History Month our Head of Diversity and Leadership, Jonathan Simon, spoke with Marcus Shaw, CEO of AltFinance, about the exciting new initiative that's Expanding Opportunity to more diverse Historically Black Colleges and Universities (HBCU) students.
Read on to learn more about AltFinance, the program founded by Apollo, Ares and Oaktree to build pathways for more students and alumni of HBCUs to explore and pursue careers in alternative investing.
Q&A What problem is AltFinance seeking to solve?
We're trying to create a talent pipeline of more diverse practitioners in the world of alternative investments. It is statistically proven that diverse teams are stronger and lead to better results. We have created a program that is exposing HBCU students to careers in alternative investments and reducing some of the financial burdens that prevent students from taking career risks early on. This is about expanding opportunity and creating long-term change that can transform the industry.
What updates can you share about AltFinance so far?
It's been eight months since we launched and five months since I joined, and I'm excited to share that we launched our fellowship program in January with 33 students. This was an extremely competitive process, and the students in this cohort demonstrated high academic achievement and an interest in pursuing a career in alternative investments. The Fellows program is developed in partnership with Management Leadership for Tomorrow (MLT) and will focus on students in their sophomore and junior year. During the program, students will gain more familiarity with financial modeling, sourcing, valuation, and other technical skills relevant in private equity, real estate, and more.
How is AltFinance partnering with the three alternative investment firms involved?
Being able to partner with firms like Apollo, Ares and Oaktree in this endeavor is critical to AltFinance's success. We have leadership from the top of the house at these three firms engaged. Apollo specifically has been building top-down advocacy and support across their organization, creating a groundswell of interest and giving us access to analysts, associates and senior leaders.
What challenges do you face as you seek to make progress with AltFinance?
The biggest challenge we face is that the alternative investment industry and the firms do not have name recognition among HBCU students. It is important that we build trust and understanding between the industry and the student body.
What are you looking for from Apollo and the other partners?
We need three main things from Apollo and our partners: 1) continued engagement with students both formal and informal; 2) clarity and transparency around what the bar for performance looks like within their organization and what is needed to achieve it; and 3) getting people across their network involved.
How is AltFinance measuring success in its first year?
We will be successful if our students are successful. We want the 33 students in this cohort to deepen their knowledge of the business, build a professional network they wouldn't previously have access to, and ultimately, have a higher level of confidence in their ability to be successful in the alternative investment industry.
What do you want people to know about AltFinance?
AltFinance represents a third wave of the civil rights movement, in which the private sector takes a greater leadership role in creating equitable paths to economic advancement. We're working to address evident social barriers through this initiative. There are extremely talented people who are not participating in this industry in great numbers due to the high barriers to entry, which are primarily driven by professional and personal networks. We're expanding opportunity to talented communities who are underrepresented in the alternative investment industry by giving access, providing resources and tools and enabling them to grow their professional networks in a way that will benefit their career journey in the long-term.
"AltFinance: Investing in Black Futures" is a 10-year, $90 million, industry-first initiative launched by Apollo Global Management, Inc., Ares Management Corporation and Oaktree Capital Management to diversify the alternative investment industry by attracting, training and providing career opportunities for college students attending Clark Atlanta University, Howard University, Morehouse College and Spelman College - Historically Black Colleges and Universities (HBCUs).The initiative has three primary components: a mentored fellowship program, a tailored virtual institute and a scholarship program. The fellowship program is run in partnership with Management Leadership for Tomorrow (MLT) and The Wharton School of the University of Pennsylvania has signed on to create a best-in-class virtual institute to offer educational materials and tools necessary to excel in the alternative investment industry.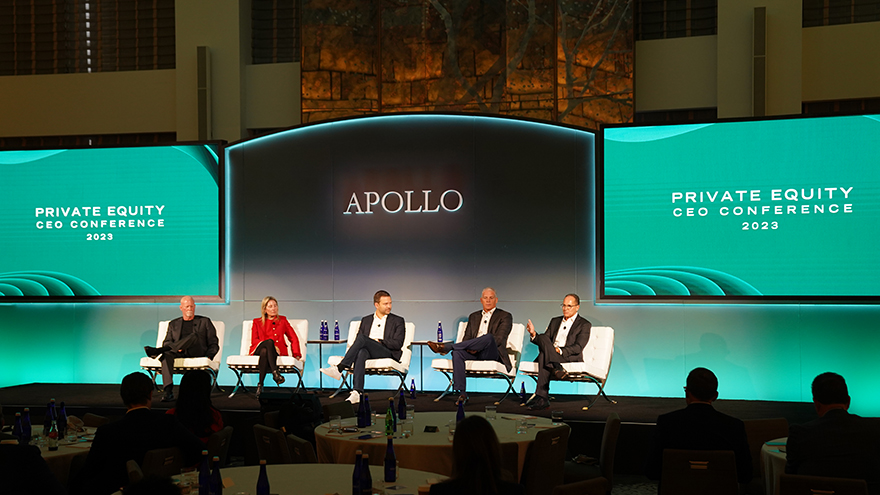 Last month, Apollo hosted its inaugural Private Equity CEO Conference in New York. The event brought together more than 90 leaders, including CEOs of Apollo's funds' portfolio companies representing over $220 billion in combined annual revenue, as well as board members and Apollo partners from across North America and Europe.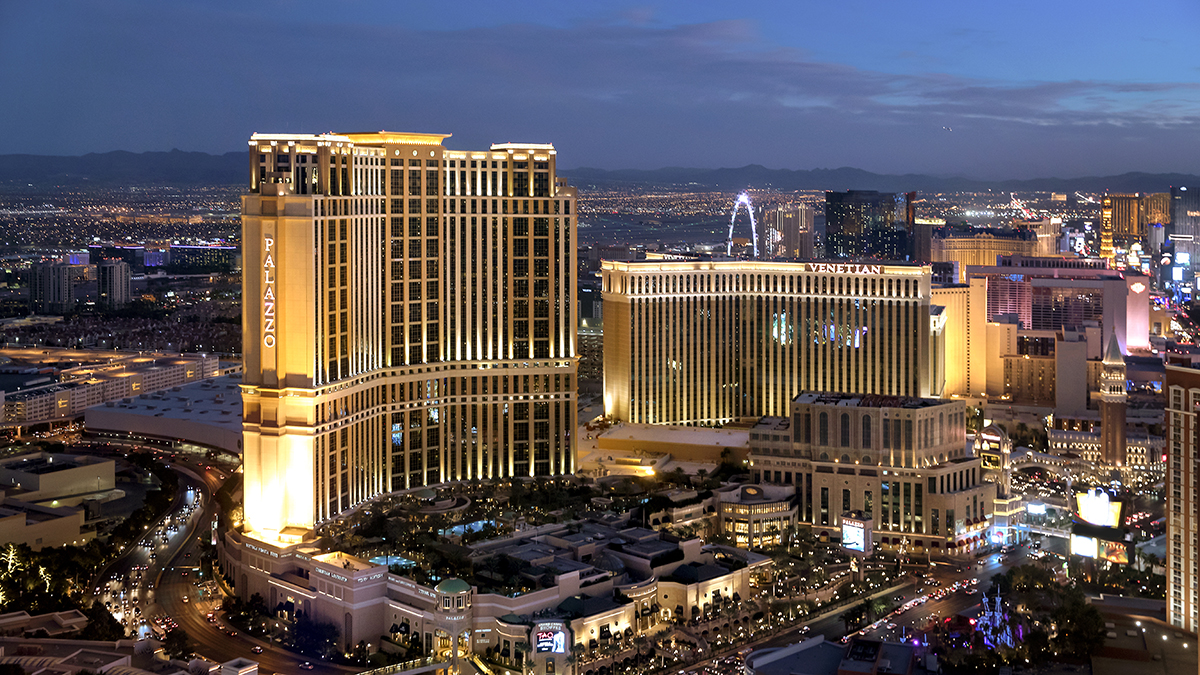 Since acquiring The Venetian Resort Las Vegas in February 2022, Apollo Private Equity has been supporting management in executing a comprehensive plan to invest in enhancing the property and its offerings, incentivize and engage team members and catalyze growth across the business.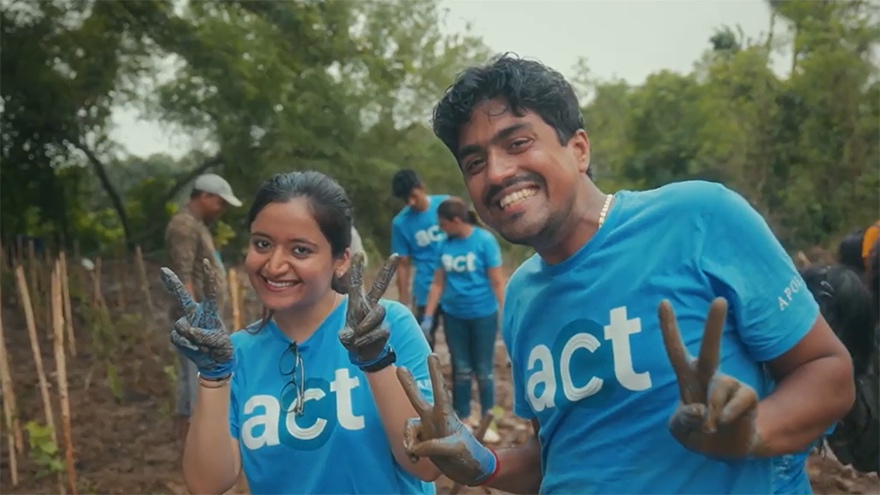 This summer, Apollo teams across 16 global offices volunteered over 3,100 hours of service during our second annual Apollo Communities Together ("ACT") Summer Season. We are proud to partner with more than 50 non-profit organizations to drive positive impact across the communities in which we work and live.